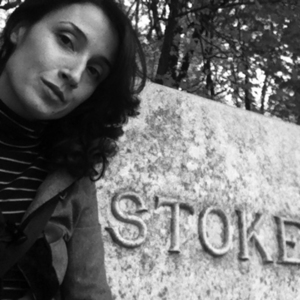 Brandy Schillace
Special guest
Author and historian Dr. Brandy Schillace (skil-a-chay) researches the gap where science and story meet. Brandy works at the intersections of medicine, history, technology, and literature, exploring the fine line between the possible and the probable, desire and dread, can and should. Over the past decade, Brandy has served as an assistant professor of literature, the managing editor for a medical anthropology journal, and a senior research associate and public outreach for a medical history museum. Today, Brandy serves as Editor-in-chief of the Medical Humanities Journal, a publication co-owned by the Institute of Medical Ethics and the BMJ (London). The journal provides for an international conversation around medicine and its engagement with the humanities, social sciences, global health, and the public, because our greatest innovations appear at the crossroads of STEM and the humanities.
Brandy has delivered keynotes and public talks from New York to Oslo, Oxford to Beijing; she has appeared on Travel Channel's Mysteries at the Museum, the John Fugelsang Show, public radio and various podcasts. In all her endeavors, Brandy seeks to uncover forgotten stories and unheard voices, the human story behind science and tech–because life happens at the intersections.
Brandy Schillace has been a guest on 1 episode.
October 3rd, 2019 | Season 1 | 16 mins 41 secs

Author Brandy Schillace (Death's Summer Coat - ISBN 1681773244 ) joins me to discuss the history of the Western way of grieving.